< Back
Molly's Cabin in Off the Grid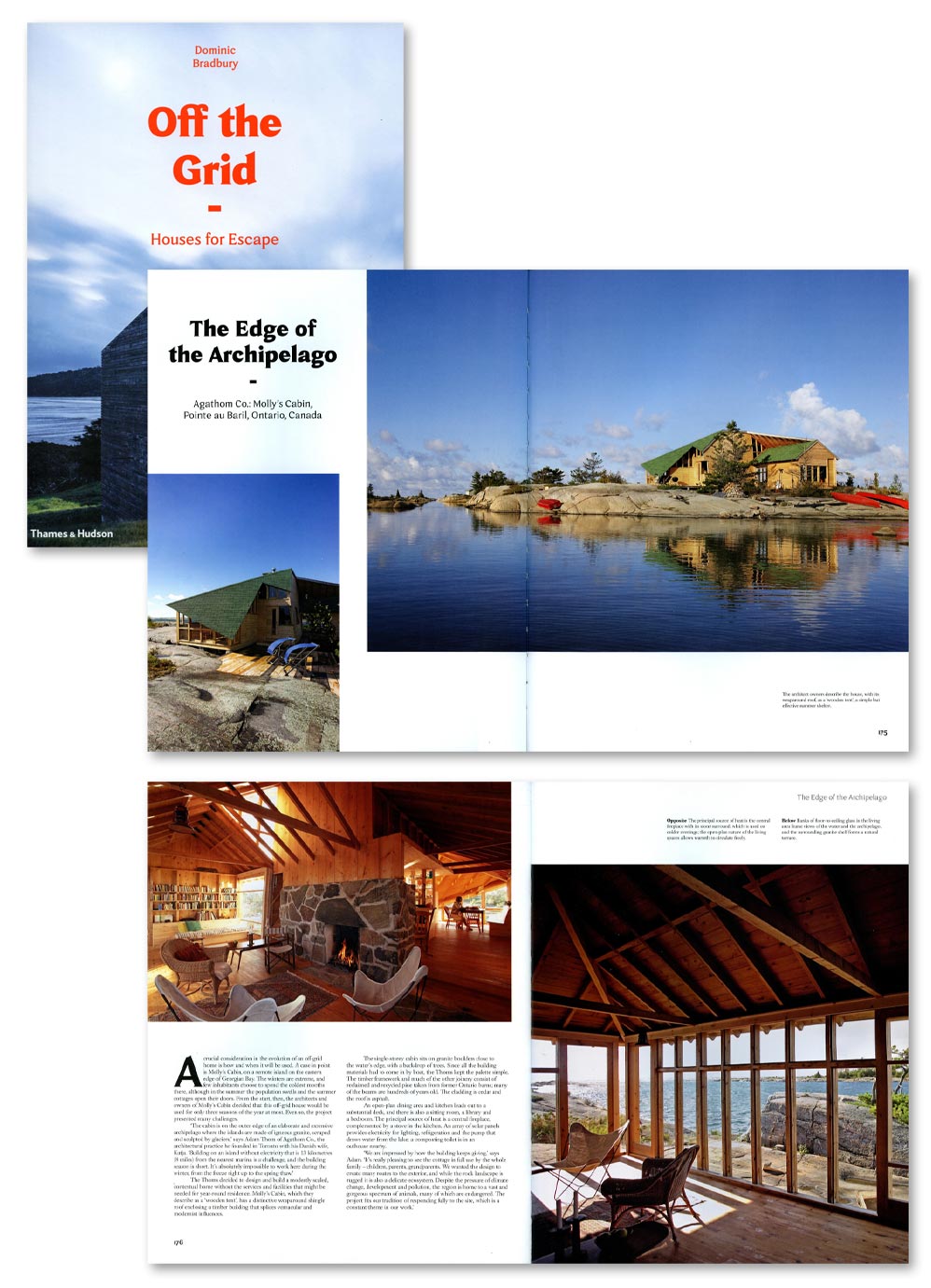 Molly's Cabin in Off the Grid—Houses for Escape
Dominic Bradbury—A crucial consideration in the evolution of an off-grid home is how and when it will be used. A case in point is Molly's Cabin, on a remote island on the eastern edge of Georgian Bay. The winters are extreme, and few inhabitants choose to spend the coldest months there, although in the summer the population swells and the summer cottages open their doors. From the start, then, the architects and owners of Molly's Cabin decided that this off-grid house would be used for only three seasons of the year at most. Even so, the project presented many challenges.
'The cabin is on the outer edge of an elaborate and extensive archipelago where the islands are made of igneous granite, scraped and sculpted by glaciers,' says Adam Thom of Agathom Co., the architectural practice he founded in Toronto with his Danish wife, Katja. 'Building on an island without electricity that is 13 kilometres (8 miles) from the nearest marina is a challenge, and the building season is short. It's absolutely impossible to work here during the winter, from the freeze right up to the spring thaw.'
The Thoms decided to design and build a modestly scaled, contextual home without the services and facilities that might be needed for year-round residence. Molly's Cabin, which they describe as a 'wooden tent', has a distinctive wraparound shingle roof enclosing a timber building that splices vernacular and modernist influences.