< Back
Rainforest Retreat wins Architizer A+ Award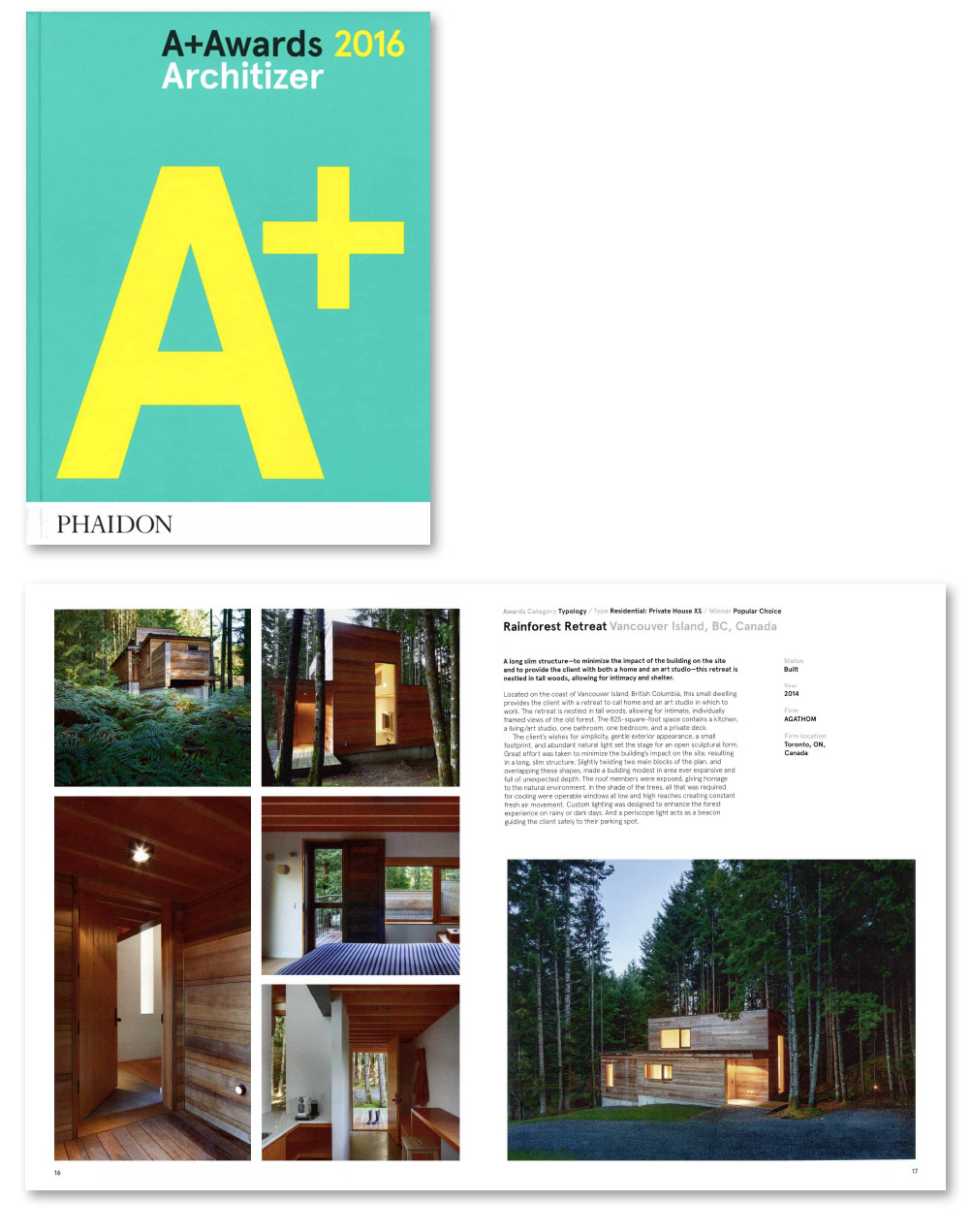 Rainforest Retreat wins Architizer A+ Award
For the 2016 Architizer A+ Awards, our Rainforest Retreat project is the Popular Choice winner in the Residential: Private House XS category.
A long slim structure—to minimize the impact of the building on the site and to provide the client with both a home and an art studio-this retreat is nestled in tall woods, allowing for intimacy and shelter. Located on the coast of Vancouver Island, British Columbia, this small dwelling provides the client with a retreat to call home and an art studio in which to work. The retreat is nestled in tall woods, allowing for intimate, individually framed views of the old forest. The 825-square-foot space contains a kitchen, a living/art studio, one bathroom, one bedroom, and a private deck.
The client's wishes for simplicity, gentle exterior appearance, a small footprint, and abundant natural light set the stage for an open sculptural form. Great effort was taken to minimize the building's impact on the site, resulting in a long, slim structure. Slightly twisting two main blocks of the plan, and overlapping these shapes, made a building modest in area ever expansive and full of unexpected depth. The roof members were exposed, giving homage to the natural environment. In the shade of the trees, all that was required for cooling were operable windows at low and high reaches creating constant fresh air movement. Custom lighting was designed to enhance the forest experience on rainy or dark days. And a periscope light acts as a beacon guiding the client safely to their parking spot.