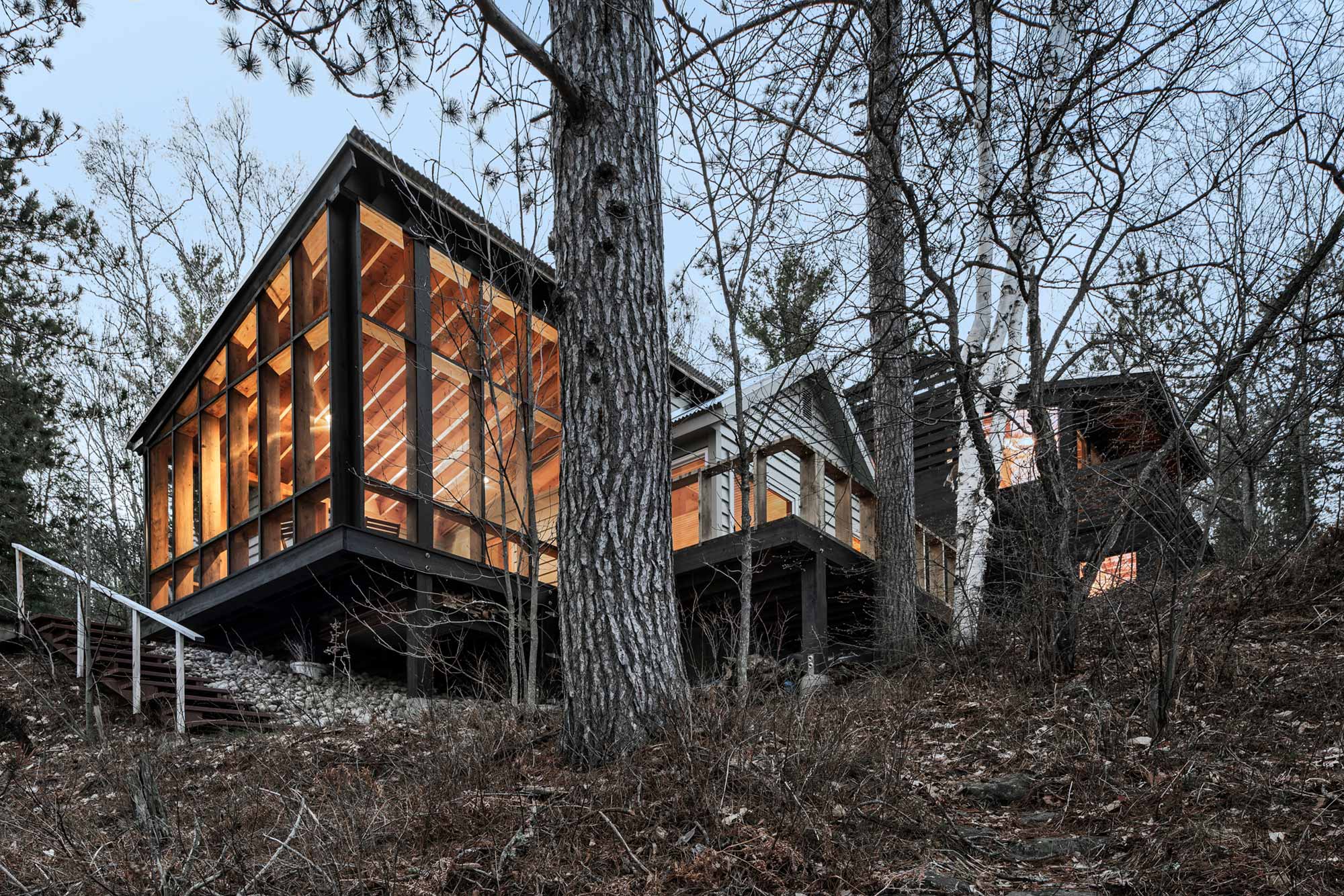 Algonquin Waters
Algonquin Park, Ontario
A family cottage on a remote and private North-Ontario lake. The cottage is on the doorstep of the vast Algonquin Provincial Park. In the summertime it operates as a private family escape from the city's heat offering a cool swim, and in the winter as a warm cabin to nestle in after cross-country ski outings in Algonquin Park.
The project is a weave: celebrating old and new, private and public, shadow and light. By carving out an existing elderly cabin with gabled roofs, the main spaces of the cottage are fitted – living and eating, arriving and sharing. A new wing was added as a counterpoint to house the quiet spaces of bedrooms, washrooms and places of study. The two, old and new, are separated but accessed by a glass hall connection. As the cottage sits at the base of a quickly rising wooded hillside, a bridge from the second floor master bedroom connects to the bank for direct access to the forest, anchoring the building to the site's changing topography.
The project was conceived of as a set of dramatic sectional experiences that unravel as one explores the cottage. A new lofty screen porch floats over the water's edge allowing commanding views while capturing breezes off the lake's glistering surface.
Photos: Steven Evans