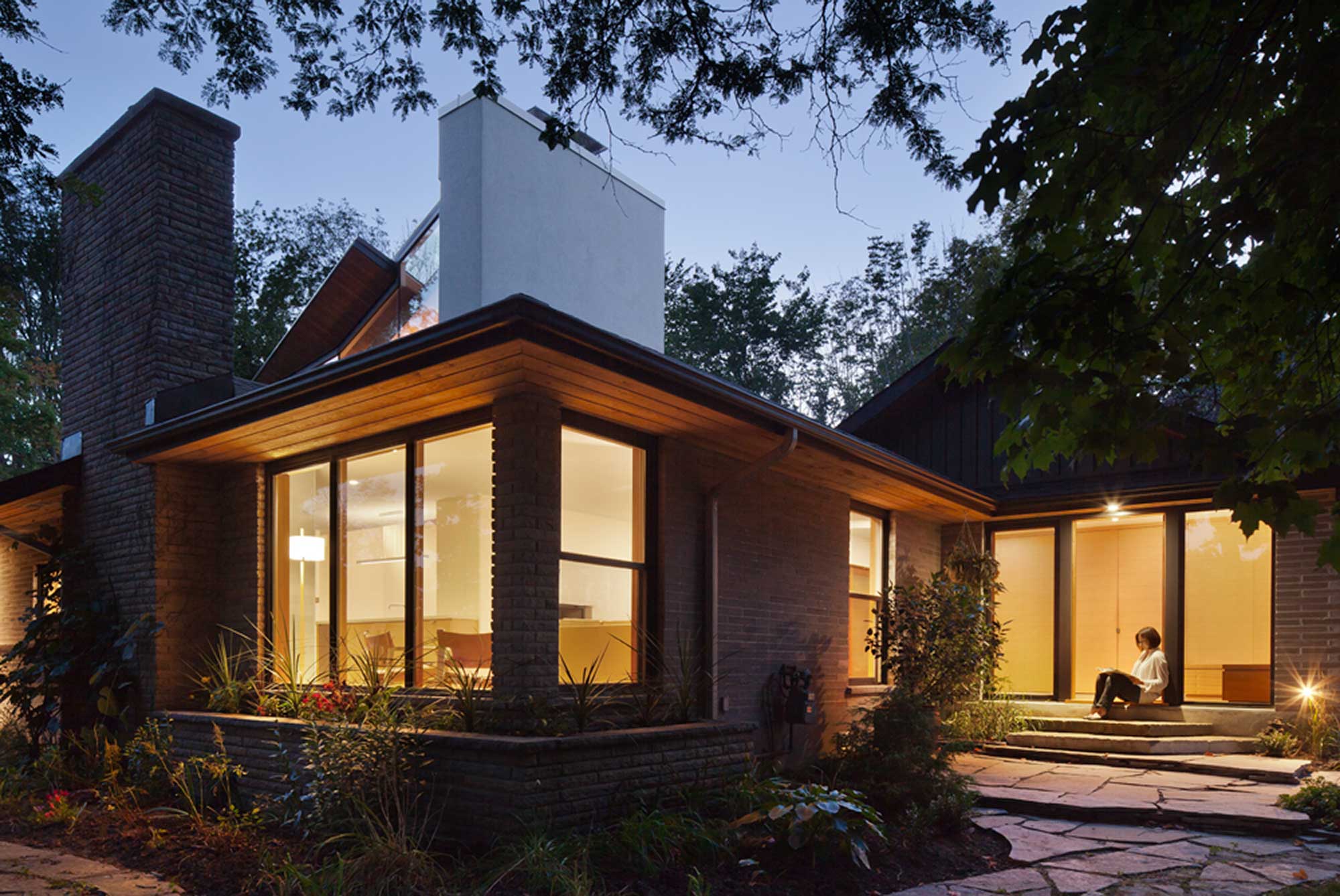 REFLECTIONS IN PETERBOROUGH
Peterborough, Ontario
Over the years the owners of this bungalow in Peterborough had added two wings and created a landscaped pond in the back garden accessed by a generous deck. Yet the 2,500-square-foot home was mostly closed off to these impressive wetlands populated by frogs and butterflies, and the additions had created a labyrinth of disjointed spaces. AGATHOM was asked to renovate and reorganize the interiors, and to create a thoughtful connection to the outdoors, while also maintaining the home's modest street-side appearance.
The most important gesture was to create a window wall at the garden, and position it on an angle in order to bring it – and the dining room – closer to the outdoor setting. Framed in Spanish Cedar, the glazing is large and continuous, yet human-scaled. The new plan's result is a circulation loop and cone of vision that connects one room to the next and all to the pond.
The sunlit dining room is the focal point of the design, where skylights separate its exposed Douglas Fir roof on a sculpturally tipped angle. The skylights, barely noticeable from the front of the home, create ribbons of sun patterns that sweep across surfaces throughout the day – distinctly changing throughout the seasons.
Photos: Steven Evans