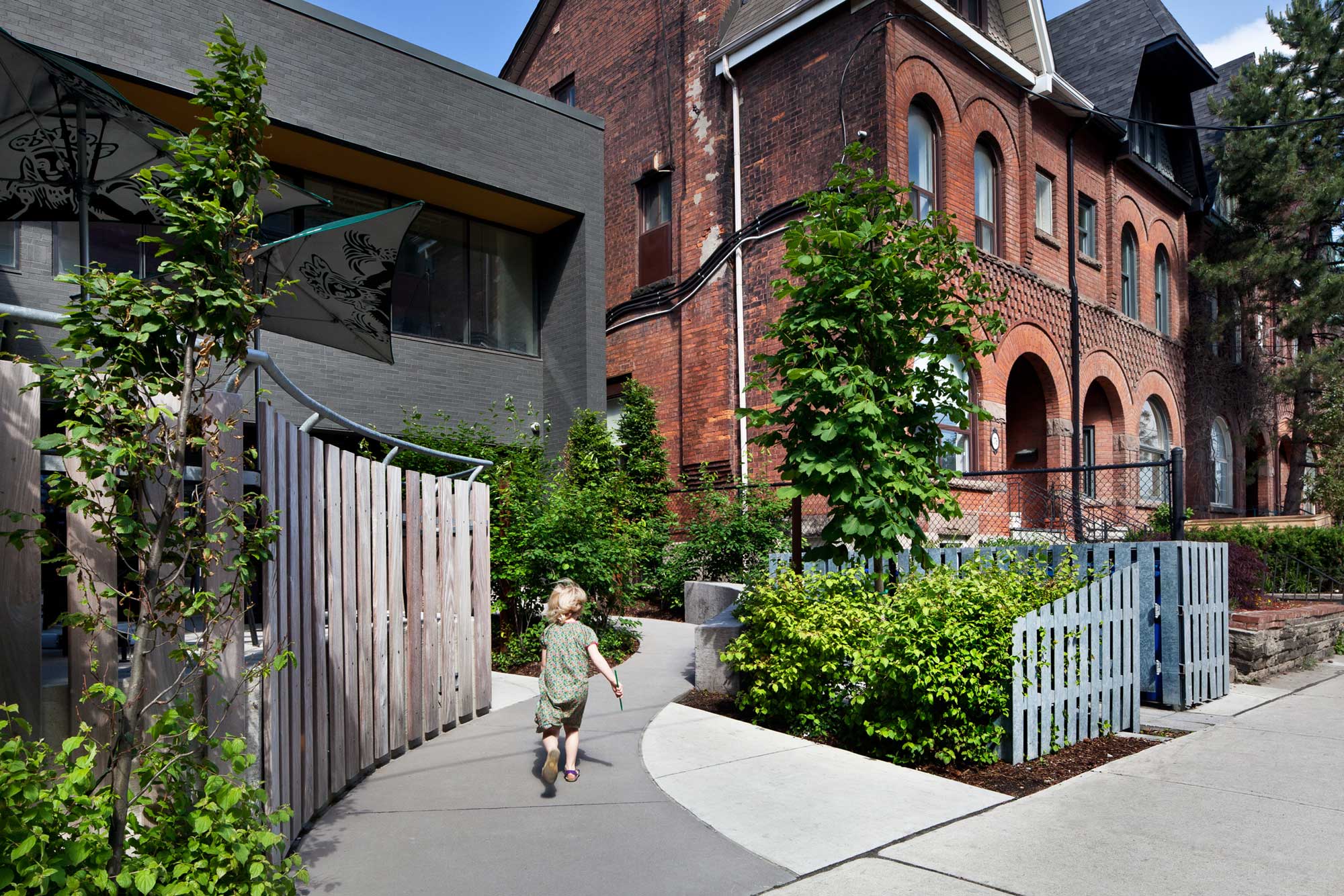 THE FOUNDERY
Toronto, Ontario
At Bathurst and Dundas in downtown Toronto, a business owner took over a worn-down L-shaped building nestled between a funeral home and a row of Victorian houses. A cramped parking lot filled the void. The site is across the street from one of the city's busiest hospitals, yet it was a forgotten and disused city space.
The main objective of the project was to refurbish the building's exterior and devise an inviting, landscaped courtyard for it. The program included a co-working event space called The Foundery, private offices as well as a new Starbucks Coffee location. All tenants required the establishment of a distinct identity as well as each needing full accessibility. Yet an even more important goal for the project was to forge a meaningful relationship between the building and the street, the neighbourhood.
Providing a patio and wheelchair access via a gently inclined serpentine ramp was central to the dense program achieved within this compact exterior space. The courtyard also incorporates custom-designed pipe-like luminaires, clover-shaped bike locking posts, and picket fencing – playful elements that form a sophisticated tapestry. To renew the building's facade generous openings were punched into the brick face, which was dyed black for a cohesive appearance. The lowest of the structure's staggered rooflines was hollowed out, its structural braces encased in wooden "shoes" and the resulting overhang lined in mirrors illuminated by fluorescent rods – an expansive gesture that opens up a handsome and well-lit canopy for entrepreneurs lingering in conversation at the door.
Photos: Steven Evans