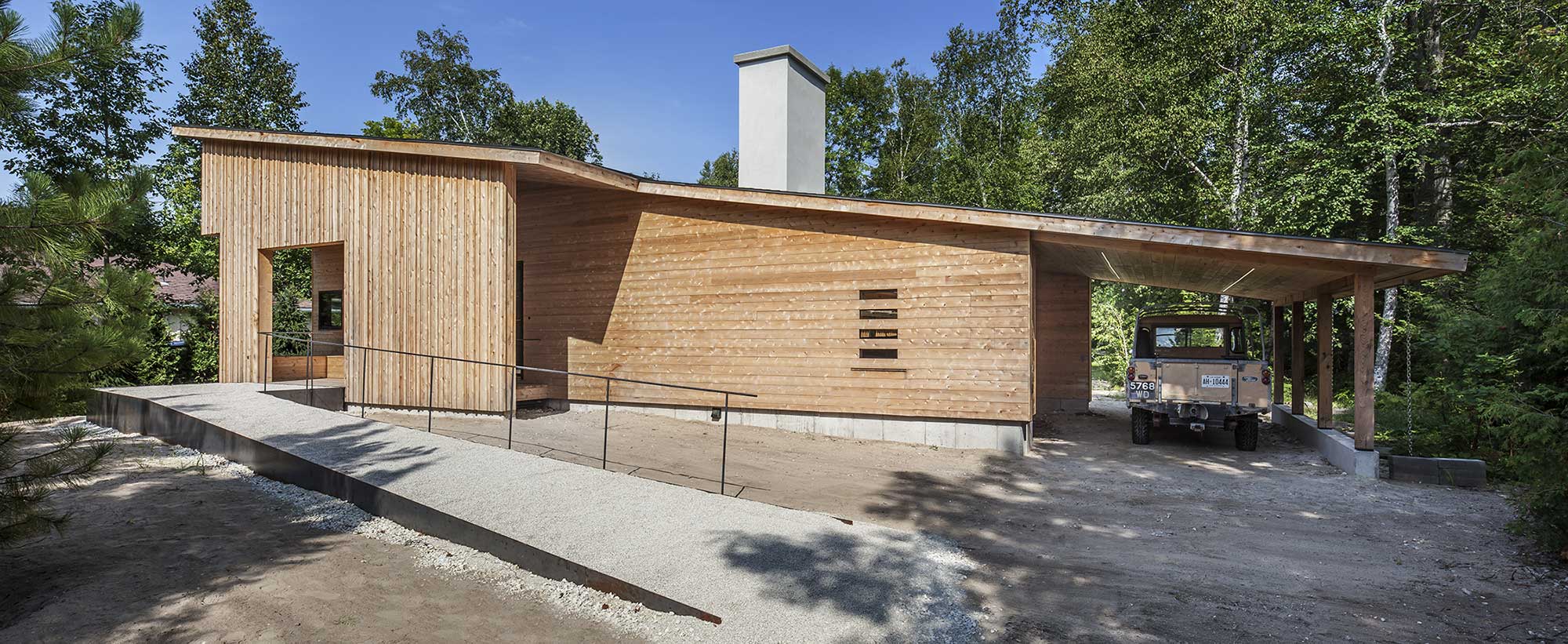 WASAGATHOM
Wasaga Beach, Ontario
The WASAGATHOM house is a single-family home situated just off the sandy white shores of Wasaga Beach, at the southern edge of Georgian Bay. Nestled within a perimeter of trees, the house reaches into its landscape to capture unexpected light and views.
The house is designed for economy with a simple material palette and clarity of form, and in order to celebrate its spatial qualities, feels both expansive and intimate at different moments. The undulating cedar siding, harvested and milled locally, wraps around the walls and a sheltered porch at the front entrance, which provides privacy. The porch is a protected celebration of arrival. Once inside, the unadorned concrete block fireplace and walls define the kitchen, dining, and living spaces while encouraging free circulation between them. A few gentle steps down, the more private wing of bedrooms, bath, and study stretches towards the trees to enclose the private inner rear courtyard. A wooden ramp descending along the back of a bench in the dining room creates a second route to the private wing, and a playful circulation that provides the home with accessibility.
Expansive windows trace the roof line to capture daylight and natural breezes. A delicately suspended cedar trellis provides shade in the summer while allowing the low winter sun to stream inside and warm the polished concrete floor. The careful sculptural arrangement of spaces and materials creates a sense of tranquility indoors and reveals the beauty of the seasons out in the landscape.
Photos: Steven Evans