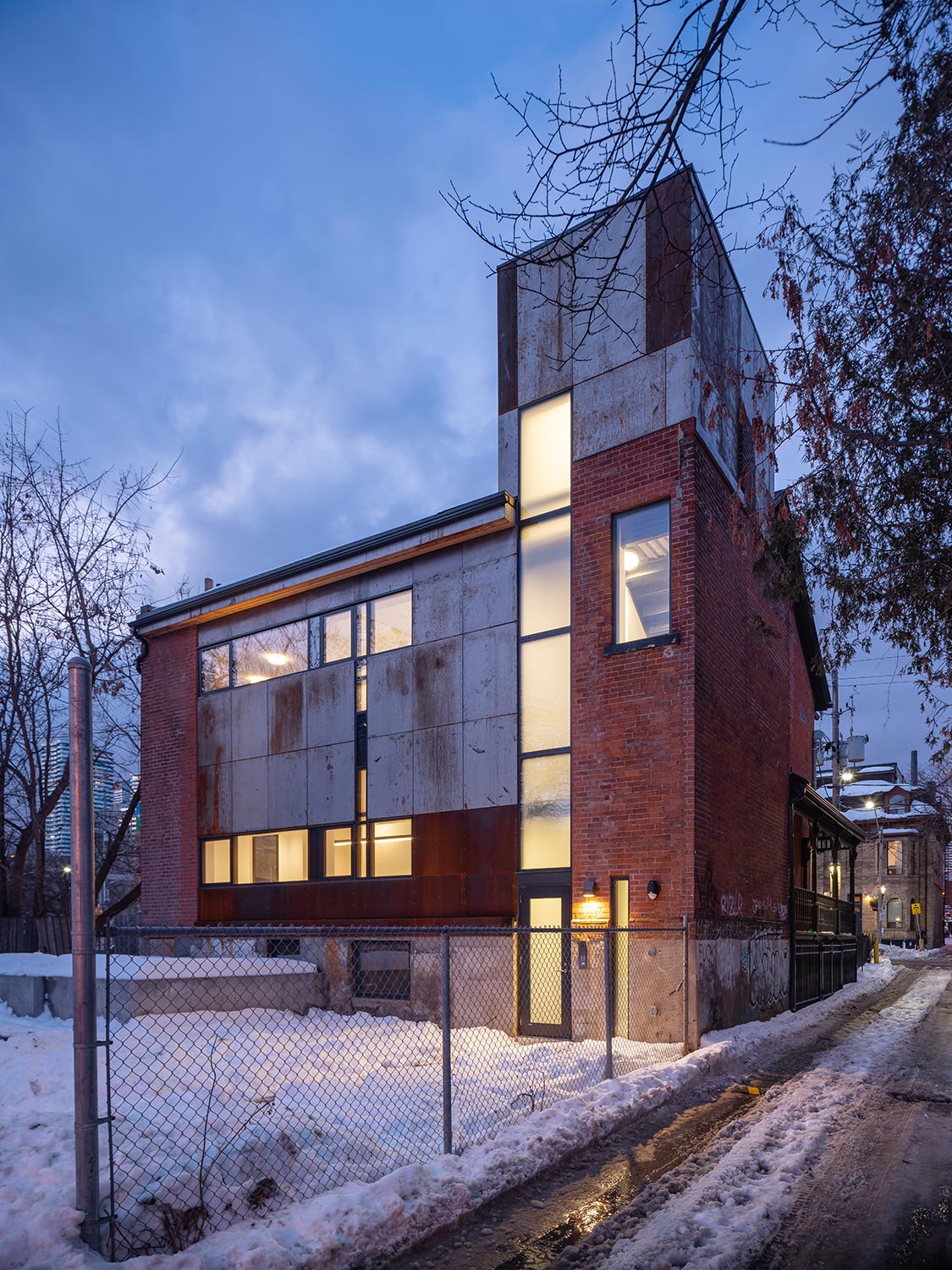 Wellesley Institute
Toronto, Ontario
Steps from Allan Gardens in one of old Toronto's more gritty pockets, this pair of late 19th-century semi-detached brick houses underwent a rigorous transformation to become the new home for the influential Wellesley Institute, a non-profit think tank. Wellesley Institute works in research and policy to improve health equity through action on the social determinants of health.
To weave two buildings into one whole, deliberate punctures in the brick party walls were designed to deliver expanded functional spaces and circulation – and bring in ample daylight. While the original facade is largely preserved, the entrance experience was reconfigured by lowering the front door and lobby to the sidewalk level providing a welcoming and accessible entrance.
Layers of past renovations were peeled back to reveal original artefacts of the buildings' past, now to be celebrated and enjoyed in the new spaces.
This new building will provide Wellesley Institute with a distinctive street presence to support its relationship with the community it serves on all sides, for years to come.
Photos: Scott Norsworthy